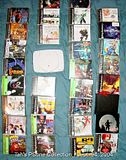 Playstation (30 Game Cases, 38 playable Games total)
History of Ownership:
Playstation:
I believe the reason I waited until 2002 to get a Sony PSone is that I was a loyal Nintendo fan. I bought a Nintendo 64, Dreamcast and Gamecube, and GBA before the PSone. I wanted the RPGs! I wanted to own all the Final Fantasys out for it! When I got 3/4s of the Final Fantasy games, I bought some other RPGs like Chrono Cross and Vagrant Story. Then I collected Castlevania Symphony of the Night because I hear that game was very well designed.
I finished Legend of Dragoon, Chrono Cross and Final Fantasy 8 before I really didn't play it any longer. Now there are so many RPGs out for PS2 including Final Fantasy X (the reason why I bought a PS2). You can see my history of owning PS2 in that post. PSone was actually I rush to get as many good games for it at 11 to 30 dollars each. The most I ever paid for a PSone game was Final Fantasy Chronicles which was 50 dollars in 2002.
RPG 21
shooter 7
racing 3
platform 2
fighters 2
retro 6
1.) Colony Wars
2.) Colony Wars : Vengence
3.) Crash Bandicoot 2
4.) Crash Bandicoot - Warped
5.) Mega Man X6
6.) Mega Man X4
7.) Mega Man Legends II
8.) Metal Slug X
9.) Dino Crisis
10.) Dino Crisis 2
11a.) Final Fantasy V (Final Fantasy Chronicles)
11b.) Final Fantasy VI (Final Fantasy Chronicles)
12a.) Final Fantasy (Final Fantasy Origins)
12b.) Final Fantasy II (Final Fantasy Origins)
13a.) Chrono Trigger (Final Fantasy Athology)
13b.) Final Fantasy IV (Final Fantasy Athology)
14.) Final Fantasy 7
15.) Final Fantasy 8
16.) Final Fantasy 9
17.) Star Ocean - The Second Story
18.) Vagrent Story
19.) Tekken 2
20a.) R4: Ridge Racer Type 4
20b.) Ridge Racer
21.) Tale of Destiny
22.) Chrono Cross
23.) Xenogears
24.) Grand Theft Auto 2
25.) Gran Turismo 2
26.) Castlevania Sythphony of the Night
27.) Legend of Dragoon
28.) Legend of Mana
29a.) Arc the Lad (Arc the Lad Collection)
29b.) Arc the Lad II (AtLC)
29c.) Arc the Lad III (AtLC)
29d.) Arc the Lad Tournament (ATLC)
30.) The King of Fighters '99 Evolution
Nintendo 64: First console of the videogame legacy
Nintendo 64 was what started my interest in 3D games or Nintendo games for that matter. When I got a N64 Super Mario 64 was still wanted. A year after it's release – N64 games were 70 dollars! I bought Super Mario 64 for that amount. I also had Mario Kart 64 which soon to be the most played N64 game I had. Around the 6 or 7th game I got my first first person shooter and that game was Goldeneye. I must have had heard rumors in elementary school that Goldeneye was a great title to own. I heard right! It's one of RAREWARE's most famous games. My cousin and I played a lot of this game. Through out 1998 and 1999 I was a fan of the two Extreme G games. The fast paced action along with the techno in the game made the game cool. Remember, 64-bit graphics was really awesome in 1998. In 2000, my cousin and I played a Perfect Dark along with multiplayer Dreamcast games.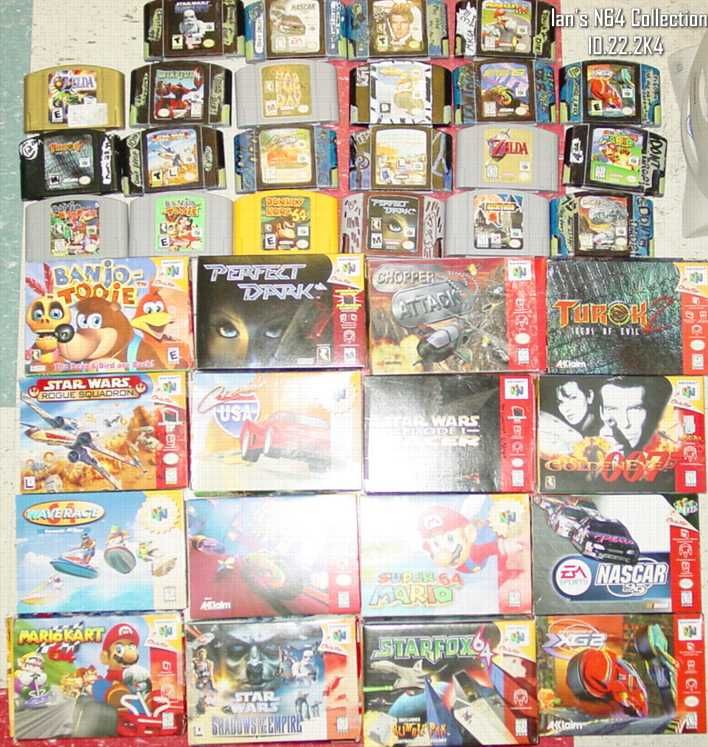 Nintendo 64 (22 Games)
platform 5
shooter 7
RPG 2
racing 7
first person shooters 4
1.) Super Mario 64
2.) Mario Kart 64
3.) Donkey Kong 64
4.) Banjo and Kazooie
5.) Banjo and Tooie
6.) Conker's Bad Fur Day
7.) Wave Race 64
8.) Goldeneye 007
9.) Perfect Dark
10.) Duke Nukem 64
11.) Copper Attack
12.) Crusin USA
13.) Legend of Zelda Orcania of Time
14.) Legend of Zelda Majora's Mask
15.) Extreme G
16.) Extreme G 2
17.) Turok 2 - Seeds of Evil
18.) Star Wars - Shadows of the Empire
19.) Star Wars - Rogue Squadron
20.) Star Wars Episode 1 Racer
21.) Nascar '99
22.) Star Fox 64
23.) Castlevania 64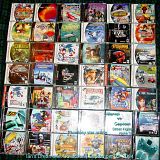 The first console capable of high resolution graphics. I remember that Dreamcast on 9.9.99 was the only console capable of high resolution 3D in my house. I made a website on Gamecube and Dreamcast called NDX Productions. NDX stands for Nintendo Dolphin Xtreme News Page. I was about 14 years old at the time. I was pretty amazed at the Sonic Adventure game which I downloaded in Quicktime. I played Sonic Adventure and completed all the character's story. My second game was Air Force Delta – a flight simulator that was very good. My 3rd game for Dreamcast was Speed Devils. My cousin and I played this game a lot. I was very fun. Then sometime last year Speed Devils stopped working because it has a big scratch in it. GDs are strange because you can't bring in the game and remove the scratch. Dreamcast was a big leap forward because for once I had CD quality sound in my TV. PS gamers have already gone through this stage, but it took me until 1999 to hear what digital game CD quality audio sounds like. I was just amazed in 1999 at the quality of music. Again I went from the midi sounding N64 to the CD quality audio Dreamcast. I will never hear something that amazing again. Sound will not improve – to the human ear – Dreamcast sounds exactly like an Gamecube or Xbox sound wise.
I got into RPGs with Grandia 2. I completed Grandia 2 in 2000. It was an amazing experience. I have played RPGs before on PC like Diablo 2, but this was much higher resolution than Diablo 2. Dreamcast had a web browser and I downloaded game saves off Planetweb.com. With Action Replays allowing you to download updates via broadband connection – there is no need for a web browser. Although I wouldn't be surprised if the British game code cracker Dattel (makers of Action Replay) won't add it into Action Replay Evo Edition 2.0. I also enjoyed Soul Caliber in 1999 and was my first 3D fighting game and certainly wasn't my last. That was very highly detailed game. It wowed me in 1999. I stopped supporting Dreamcast early this year. My last game is Record of Lacross War. RoLW is a Diablo clone.
Today I don't play Dreamcast as much – but now I have 3 Dreamcasts. It is fun to know I supported Sega in it's final years. Sega still exists – but it's not the same. We were all confused why Sega wouldn't speak after E3 2001. Little did I know – they became a 3rd party developer. I mean I heard the rumors, but I was shocked at first when I had red Sega's statement at IGN. I was hoping for a Dreamcast 2. I underestimated the big hit at Sega due to piratcy. Now Sega is now "Sega Sammy Corperation".
Sega Dreamcast (3x consoles) (40 Games)
Platform 5
RPG 5
driving 13
shooters 5
military jet simulations 2
athletic sports 1
puzzle 1
fighters 5
1.) Sonic Adventure (2x)
2.) Sonic Adventure 2
3.) Daytona USA (Dreamcast Verison of Daytona USA 2)
4.) NFL 2K
5.) Grandia 2
6.) Skies of Arcadia
7.) Resident Evil 2
8.) Resident Evil 3
9.) Resident Evil Code Veronica
x.) Dreamcast Web Browser 2.0
10.) Crazy Taxi
11.) Crazy Taxi 2
12.) Marvel Vs Capcom
13.) The Next Tetris Online
14.) Record of Lacross War
15.) Marvel Vs Capcom 2
16.) Ecco the Dolphin Defender of the Future
17.) Rush 2049
18.) Soul Caliber
19.) F1 World Grand PRix
x.) Dreamcast Demo Disk
20.) Rayman 2
21.) Typing of the Dead
22.) F355 Challenge
23.) Tony Hawk Pro Skater
24.) SEga Rally 2
25.) Test Drive V-Rally
26.) Test Drive Le Mans
27.) Dead or Alive 2
28.) Fatal Fury Mark of the Wolves
29.) Speed Devils
30.) Vanishing Point
31.) Phantasy Star Online Episode 1
32.) Street Fighter 3 Alpha
33.) Hydro Thunder
34.) Shenmue
35.) Tomb Raider The Last Revelation
36.) Legency of Kain Soul Reaver
37.) AeroWings 2
38.) Toyko Extreme Racer
39.) Air Force Delta